MARVEL SHAREHOLDERS APPROVE COMPANY PLANS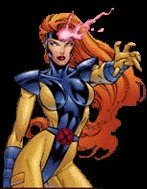 Marvel Enterprises, Inc. (``Marvel'') have announced that shareholders at its Annual Meeting of Shareholders approved all matters brought before the meeting, including the election of all eight directors to serve until the election and qualification of their respective successors at the Company's next annual meeting, and the appointment of Ernst & Young LLP as the Company's independent accountants.

With a library of over 4,700 proprietary characters, Marvel Enterprises, Inc. is one of the world's most prominent character-based entertainment companies. Marvel's operations are focused in four areas: entertainment (Marvel Studios), licensing, toys (Toy Biz) and comic book publishing. Marvel facilitates the creation of entertainment projects, including feature films, television and dvd/home video based on its characters and also licenses its characters for use in a wide range of consumer products and services including video and computer games, apparel, collectibles, snack foods and promotions. Marvel's characters and plot lines are created by its comic book division which continues to maintain a leadership position in the U.S. and worldwide while also serving as an invaluable source of intellectual property.



NOW YOU CAN BUY A SINGLE SHARE OF MARVEL ENTERPRISES !