MILIUS MAKES HIS POINT WITH FRAZETTA "CONAN" ART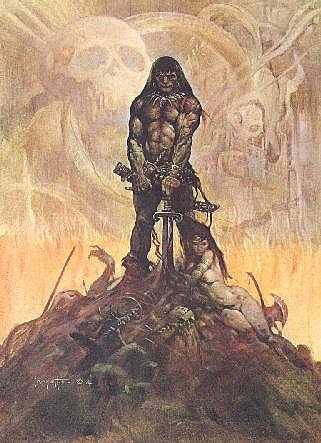 Writer/Director John Milius continues to promote the next Warner Bros. screen version of "CONAN." Director of the original 1982 feature, Milus now pictures the Cimmerian as a battle-scarred, aged 'King Conan', determined to strap on his 'strength of steel' for one last, great adventure. To help promote the screenplay, Milius is showcasing illustrations of Frank Frazetta 'Conan' pocket book covers from the 1960's-'70's.

Arnold Schwarzenegger has committed to reprise his original role for "King Conan: Crown of Iron". The new story will pair Schwarzenegger with a younger swordsman.