THE GIRL FROM DRAKULON STILL HAS PLENTY OF BITE

"Vampirella" debuted in a black and white, 1969 Warren Publishing magazine, in the wake of other EC-inspired Warren comic mags "Creepy", "Eerie" and "Blazing Combat". With a stunning cover painting by Frank Frazetta, Vampirella #1 quickly made publishing history, publishing monthly throughout the 1970-80's.

After a brief ownership hiatus, Vampirella returned in 1992 in a blockbuster color comic book format, and continues to publish through Harris Publishing today.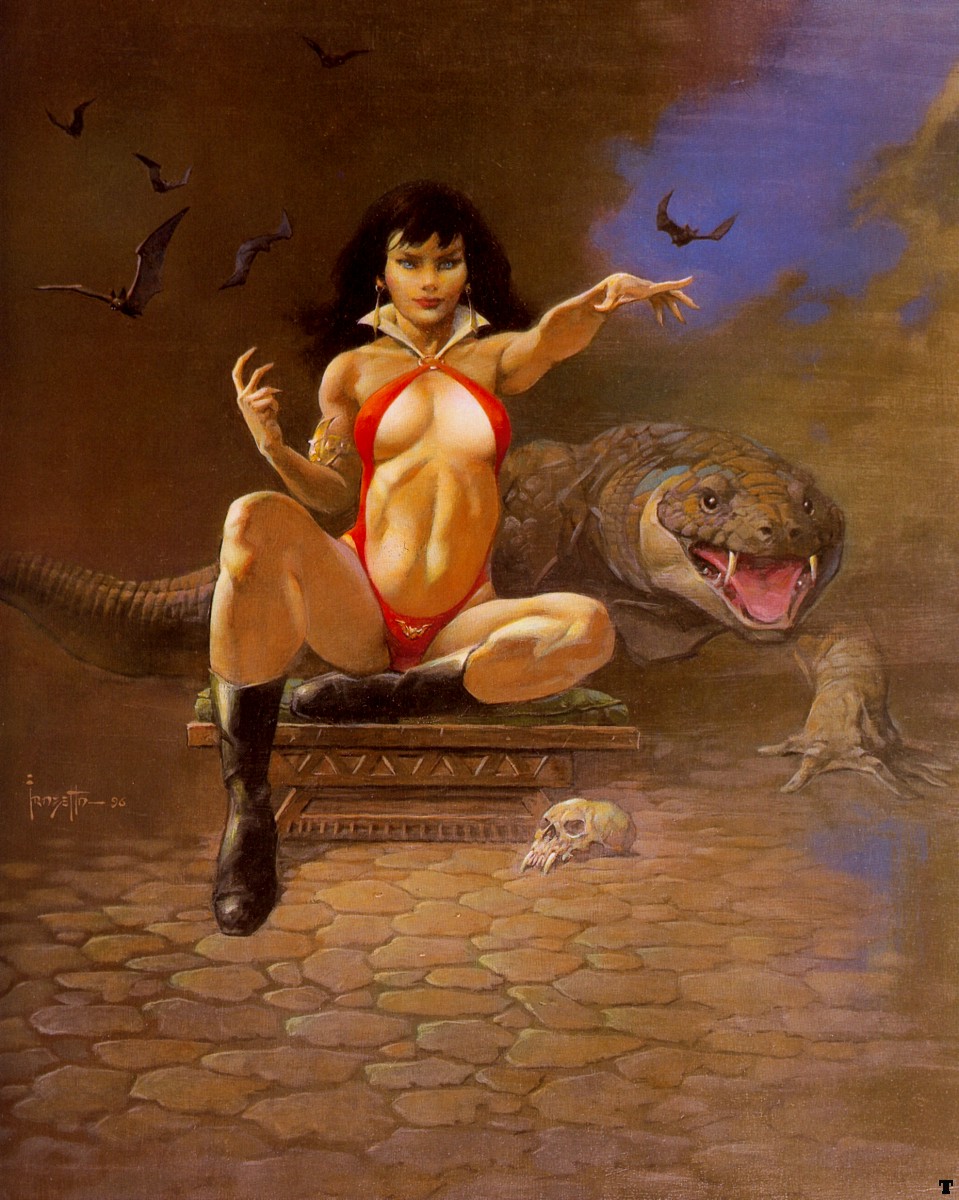 During her thirty-year history, a number of stunning models have portrayed Vampirella in the flesh, including Playboy Playmate Barbara Leigh. Scream Queen Julie Strain was the most popular femme fatale to bring Vampirella to life at comic conventions and as a cover model for the comic books.