MUST BE THE SEASON OF THE "WITCHBLADE"
MICHAEL STEVENS WAS THERE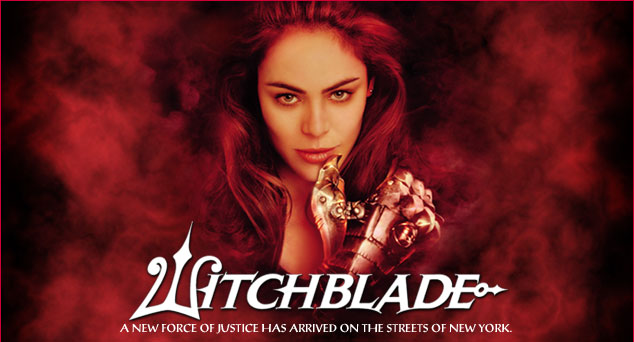 The premise of "WITCHBLADE" the TV series, revolves around New York detective 'Sara Pezzini' (Yancy Butler), whose search for justice brings her into contact with an ancient and powerful weapon the 'Witchblade'.

David Chokachi plays detective 'Jake McCartey', Anthony Cistaro is 'Kenneth Irons' (obsessed with possessing the 'Witchblade') and Eric Etebari is 'Ian Nottingham', Irons' henchman.

Turner Network Television (TNT) recently wrapped the second season of "WITCHBLADE" in Toronto, January 22 to June 18, from Blade TV 2 Productions L.P.

Our own Michael Stevens played a continuity, non-speaking 'Detective' role during the Year 2000 "Witchblade" movie pilot. Apparently Michael's shoulder-length hair was an interesting 'undercover cop' look (reminiscent of the comic book hairstyles) for director Ralph Hemecker.

Now that Ralph has successfully parlayed his creative visions of "Witchblade" into Executive Producer/Writer status, did he ask Michael Stevens to return to the "Witchblade" set, to perform in some new acting capacity ?


WITCHBLADE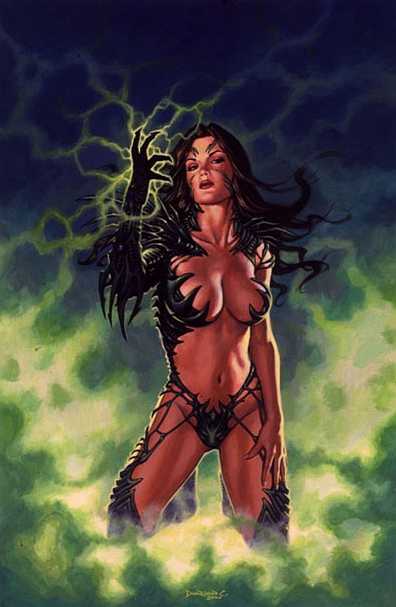 "WITCHBLADE"
Blade TV 2 Productions L.P.
Episode #202 - "DESTINY"
Day 3 of 8
Tuesday, February 5, 2002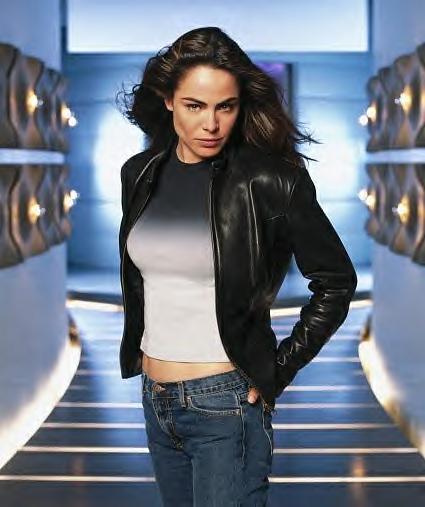 The location is a Toronto warehouse studio.

The scene is an interior, dank little bar called "The Lock And Key Club", set in the meat-packing district of Manhattan.

Up on stage a gorgeous, red-lipped beauty (Natasha Brien), bound in a customized dominatrix suit, writhes in pain as she is whipped by a leather-corseted, high-heeled looker with hair-down-to-there (Dianne Higgins).

Meanwhile, a long-haired dude at the bar (Michael Stevens) eyeballs the action up on stage, while cozying up to a luscious bald woman (?!)

Suddenly Sara Pezzini (Yancy Butler) pushes her way into the room and flashes her cop's badge at the bartender. Sara is looking for a young girl, and as her eyes begin to adjust to the dim lighting in the bar, she wishes she had a flamethrower.

Finally Sara spots the girl (Leah Cudmore) chatting up a peroxide-haired freak (Philip Drube). Sara tells the freak to exit, but when he doesn't (naturally), Sara grabs him by the ears and gives him a bone-crunching head-butt, knocking him towards ... Michael Stevens (heh).

Check the gate. Its a wrap. Its a living.

Thanks to beautiful, funny, sexy Yancy Butler, director David Carson, and 1st Assistant Director Felix Gray.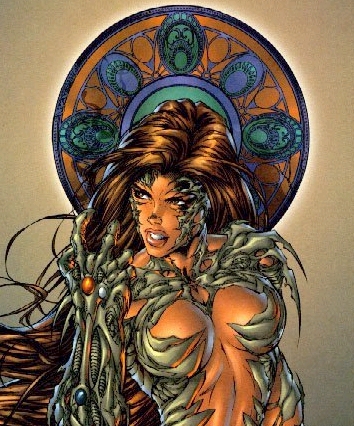 WITCHBLADE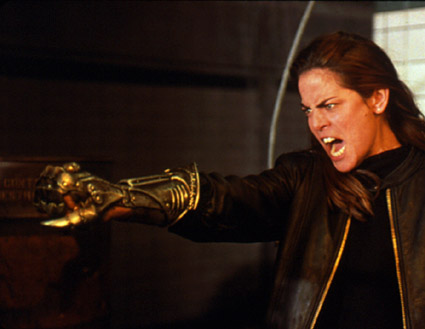 CLICK HERE FOR MORE SET REPORTS FROM "MICHAEL STEVENS IN THE MOVIES"
CLICK HERE FOR THE OFFICIAL "WITCHBLADE" WEBSITE